Project ClimAdapt-LT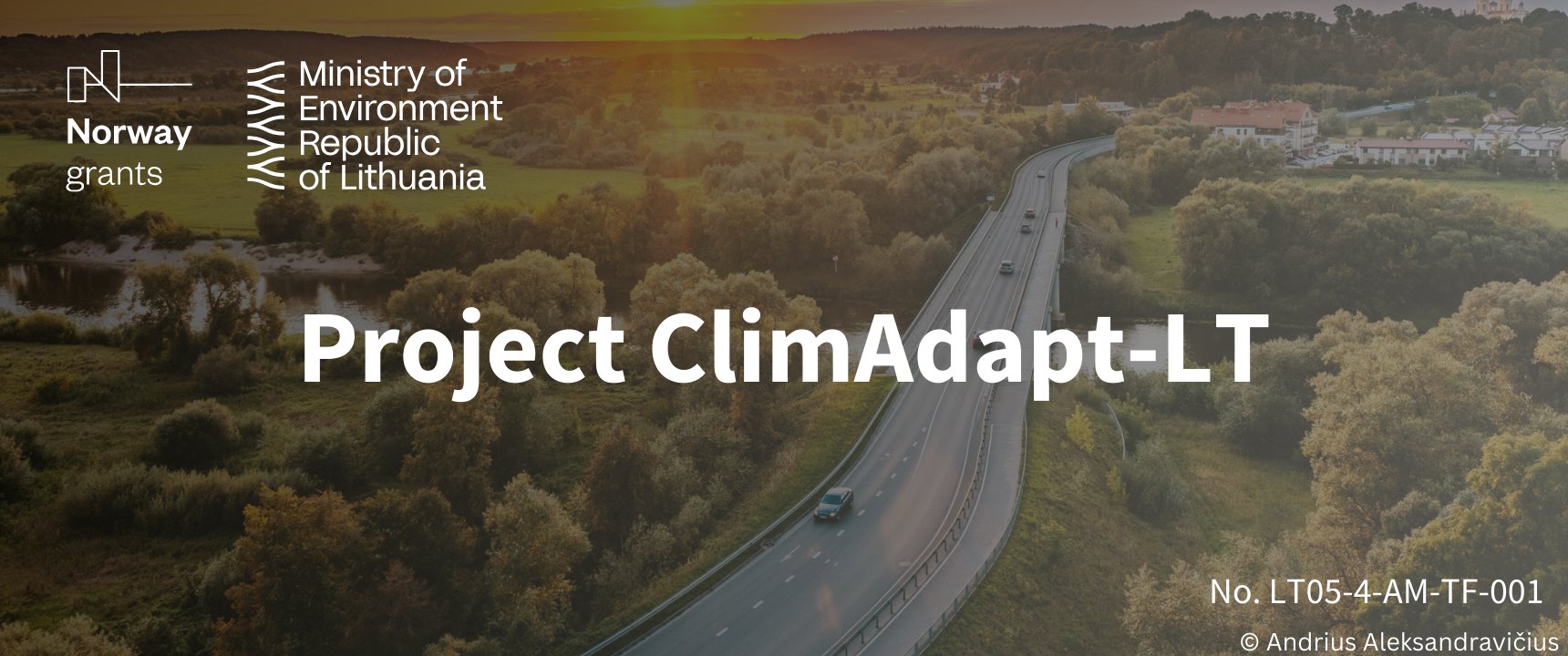 Between 2020 and 2024, the Ministry of the Environment will implement the 'Environment, Energy and Climate Change' programme, which includes activities under the ClimAdapt-LT project to strengthen municipal adaptation to climate change.
The aim of the project is to increase the capacity and skills of Lithuanian municipalities to develop and implement climate change adaptation plans.
The project plans to:
Staff from all Lithuanian municipalities will be given the opportunity to participate in a training course to develop similar plans in their respective municipalities and to get acquainted with the project results.
---
PROJECT PARTNERS:

Contacts:
Judita Liukaitytė-Kukienė
+370 614 27548, e-mail: judita.liukaityte@am.lt
Jurga Valainytė
+370 698 71147, e-mail: jurga.valainyte@am.lt
---
This project is funded by the European Economic Area and Norwegian Financial Mechanism Programme for the period of 2014-2021 under the measure No. LT05-4-AM-TF 'Enhanced Municipal Planning for Adaptation to Climate Change'.